Ties And Costumes For Dance Groups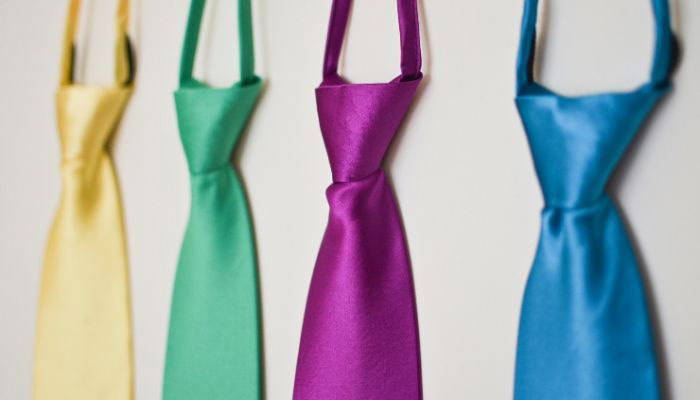 ---
Costumes are an important part of dance and a great way to add another visually striking element to your performance. However, choosing the right costume or costumes for your dancers depends on a number of considerations—style, color, type of dance, functionality, etc. Fortunately, we're here to give you a hand with our guide to neckties and costumes for dance groups!
Select A Style That Reflects The Nature Of Your Dance Group

Obviously, what you outfit your dancers in depends heavily on the types of dances to be performed. Dance is a diverse art form and the different movements convey different emotions.
Your costumes may be inspired by the traditions that surround the particular type of dancing you're doing, the story your dances are telling or simply by the emotion or feeling the dance creates.
Choose Functional Materials

Certain materials are more conducive to the kinds of movements associated with dance. Fabrics that breathe and allow for greater range of motion are obviously preferable, especially for more physically demanding types of dance.
Some styles of formal dance limit your fabric choices because they prescribe a tuxedo or gown as proper attire for dancers. Softer, stretchier fabrics like jersey, silk or Lycra are best for dances that require continual, athletic movements.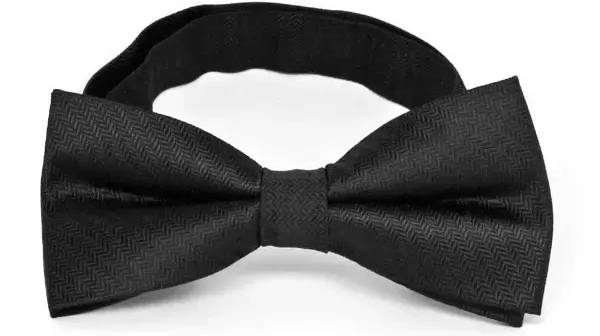 Black Herringbone Silk Bow Tie
Dance is meant to evoke emotion. Choosing colors that enhance the emotion or mood of a particular dance can be important and powerful details. In general, colors closer to red produce a "warmer" feel while colors closer to blue communicate a measure of "coolness."
Some colors carry a symbolic weight that evokes more precise emotions. Green, for example, is associated with jealousy (green with envy), red with passion, etc. Think about the dance or set of dances your troupe will be performing in your costumes and choose colors that aren't just flattering on the dancers themselves but also contribute to the overall mood or theme of the number.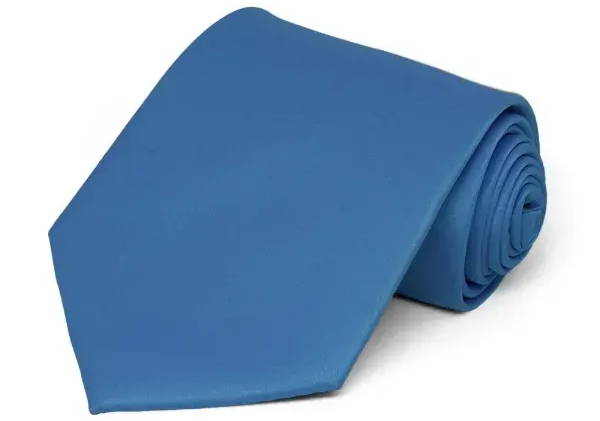 Rehearse, Rehearse, Rehearse!

It's important that you get your costumes far enough in advance to have a number of dress rehearsals. Practicing in costume is important because it allows you to catch any issues the costumes may pose to your dancers while performing.
Discovering that a costume hinders mobility or is uncomfortable before the night of performance is obviously preferable to having these issues play out on the stage.
Ties can serve as an additional eye-catching piece of panache for your dance group's costumes or outfits. Ballroom dancing? A nice black or white bow tie is in order. Or perhaps a solid color bow tie that matches the partner's dress. In a Country Western or line dancing group? Some eye-catching Kentucky colonel string ties are an appropriate and fun piece of neckwear to try. Performing tap or jazz dance? Cool, stylish skinny ties may be just the right accent piece. Frequent costume changes? Our zipper ties are quite popular with dancers. The ties are pre-tied and quickly slip on and off over the head. Unlike a clip-on tie, there is a band around the dancer's neck so the tie will stay securely in place through any dance number.
Like every component of your dancers' costumes, it all depends on the style of dance and the mood of your particular dances. Be creative!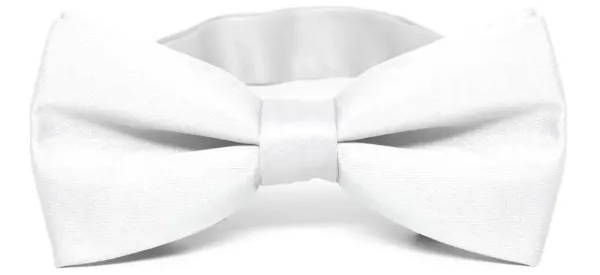 White Band Collar Bow Tie
Have one or two dances in your next recital where neckties may be appropriate? TieMart's neckties are affordable enough to use for one dance and durable enough to be reused for future performances. Need ties for an entire dance troupe? No sweat! They routinely fill orders for large groups and even offer special pricing on bulk orders. If you're pressed for time, that's no problem either. Orders are usually shipped out the same day if placed before 4 pm central time.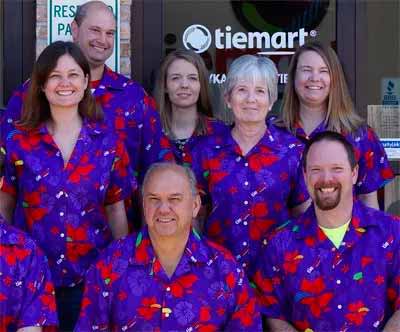 We are a family-run tie company based in Illinois. We've been in the biz since the late 90s, so by now we know a thing or two about men's fashion and accessories. Tiepedia is our lil spot on the web to share that knowledge with you.