A Guide To Casual Restaurant Uniforms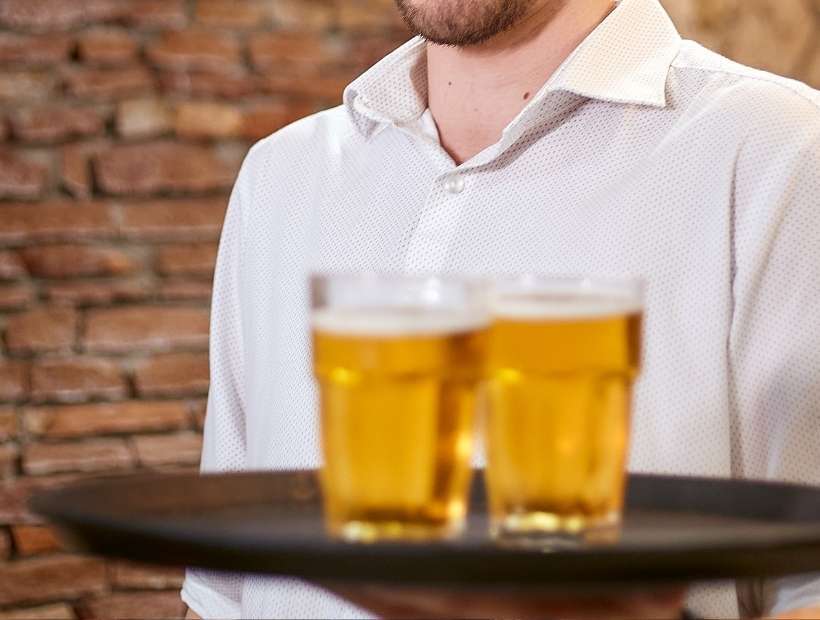 ---
Putting together a casual restaurant uniform is difficult. There are so many options to choose from and no standards, which leaves a lot of room for questions. For example, are collared shirts necessary? Should servers wear ties? Are black and white uniforms considered casual?
Casual dining server uniforms vary from relaxed to dressy and somewhere in between. However, the uniform should match the ambiance and branding of the restaurant. (What vibe do you want to portray to your customers?) So let's dig in and take a look at designing just the right restaurant uniform for your business.
Out of all restaurant uniforms, letting servers wear their own clothing is, without a doubt, the most relaxed option and is more of a dress code than a uniform. However, management may still add a simple set of guidelines. Without guidelines, it's likely every member of the waitstaff will be wearing something different. Adding some guidelines, like the color and style of the shirt, pants or tie (if wearing), will help make the staff more recognizable to the patrons and more closely match the restaurant's vibe. However, even with guidelines, waiters and waitresses have the freedom to wear the clothing styles they feel comfortable in during a long and busy shift.
Safety is important, especially in a food environment where there are frequent spills. Even without a set uniform, don't overlook setting guidelines for footwear and other safety concerns. Consider making non-slip soles (like sneakers) mandatory.
Speaking of spills, aprons are a nice touch when servers are wearing their own clothing. It's only a matter of time before a shirt or pair of pants will be stained, so providing aprons adds a layer of protection. (More on which styles of aprons are casual-eatery acceptable below.)
As ties were worn less frequently in casual restaurant uniforms, polo shirts began to replace the basic white button down. Polo shirts offer a professional but more relaxed look that is perfect in a casual restaurant. Plus, they are affordable, gender neutral and come in a wide range of colors, making them easy to match that branding. (Consider adding a restaurant logo to the chest of the shirt for additional brand awareness.) Polo shirts are durable too, which we all know is important around food and drinks. While they won't last forever, waitstaff can get a lot of life out of a polo shirt with some pre-treatment and regular machine washing.
There's more to the uniform than the polo, so let's talk about pants. Polo shirts can be worn with khakis, denim and shorts, depending on the restaurant's ambiance. Don't forget to tuck in those polo shirts for a more put-together look.
Business casual means a lot of things these days. In the restaurant industry, it's somewhere between the polo and classic black and white attire (a look coming up next). Usually this means a black or white button-down shirt and slacks or dark denim. (Slack colors can vary from khaki to black, khaki being on the more casual spectrum.)
The fun part of this somewhat open-ended style is all the extras. A tie is a great way to show off brand colors, logos, or make that otherwise forgettable uniform memorable. Consider a solid tie that matches the restaurant's colors. Or make custom restaurant ties using a logo. Selecting a variety of bright solid color ties and mixing and matching among waitstaff is fun and memorable. A similar look can be created with two-color striped ties in unexpected colors.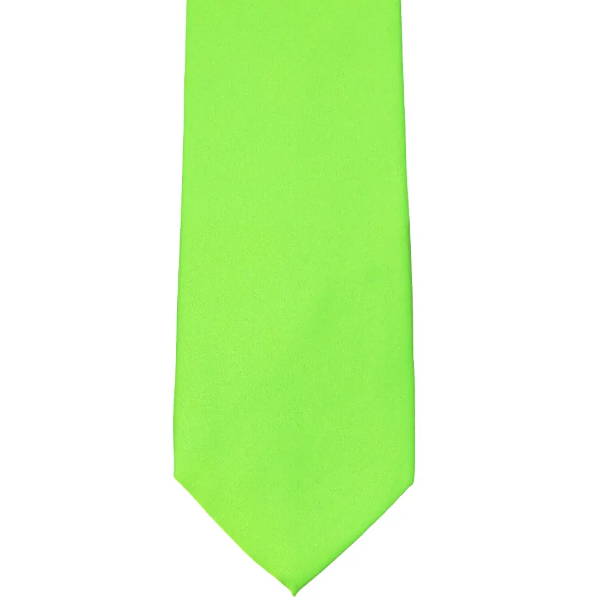 Neckties can still be part of a casual restaurant uniform, with a little more freedom than a black bow tie. A slew of assorted brightly colored ties would certainly grab the customer's attention and make a lasting impression.
The black and white uniform is a classic: White button-down shirt, black pants, black shoes and perhaps a black necktie or bow tie. Most fine dining restaurants wear black and white uniforms, but a more casual restaurant can, too. The difference is that upscale restaurants will have stricter guidelines to follow, even to the point of grooming standards. Casual restaurants may keep things simpler by having looser guidelines, like a white button-down and black dress pants to one's liking, but nothing too specific.
Black ties can still be added to casual dining uniforms, without looking too formal. (Management usually purchases the ties in bulk so that they are the same among servers.) A black bow tie is the more formal option, so neckties are typically the preferred choice in casual dining. Black neckties come in different widths, and as a rule of thumb the skinnier the tie the trendier it is. (Take a look at our article on trendy restaurant uniforms if you're considering skinnier ties for your casual restaurant.)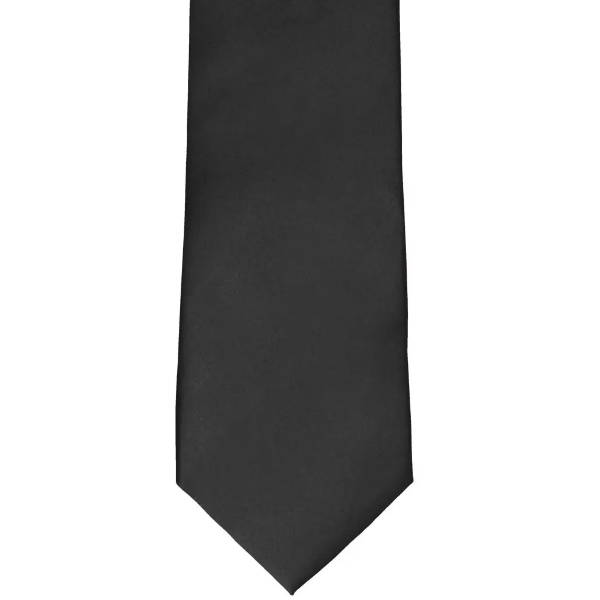 Black neckties can still be added to a casual restaurant uniform. Neckties are usually worn over bow ties.
Although not all restaurants use them, aprons are a really helpful part of a uniform. Not only do they protect the server's clothing from spills and stains, but pockets! Apron pockets are great for storing pens, straws and receipts.
There are a ton of apron styles, and casual restaurants have the luxury of really being able to wear any of them. However, a full bistro style apron (long length, no bib) is usually reserved for fine dining restaurants. Longer length bib aprons are casual, but also popular among trendy restaurants, so keep that in mind.
Just like polo shirts, aprons come in a variety of colors, so you can stick to a neutral or show off those brand colors. Bib aprons lend themselves to embroidery, so consider adding that restaurant logo front and center if one is not already part of the servers' uniforms.
There are so many uniform options for casual dining servers and, admittedly, it can be overwhelming. Collared shirts, ties, denim, server's pick. It's all on the table. However, at the end of the day, the choice depends on the vibe you want the restaurant to set: Fun and memorable, classic or understated.
TieMart sells affordable, quality ties to many industries, including restaurants. They keep large quantities in stock at all times and can create custom logo ties. Styles of their most popular ties, including staff ties, are never discontinued. This allow restaurants to confidently order the same tie year after year, without having to worry about changing waitstaff uniforms.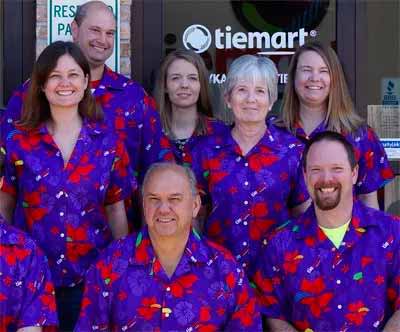 We are a family-run tie company based in Illinois. We've been in the biz since the late 90s, so by now we know a thing or two about men's fashion and accessories. Tiepedia is our lil spot on the web to share that knowledge with you.