Ties And Uniforms For Restaurant Staff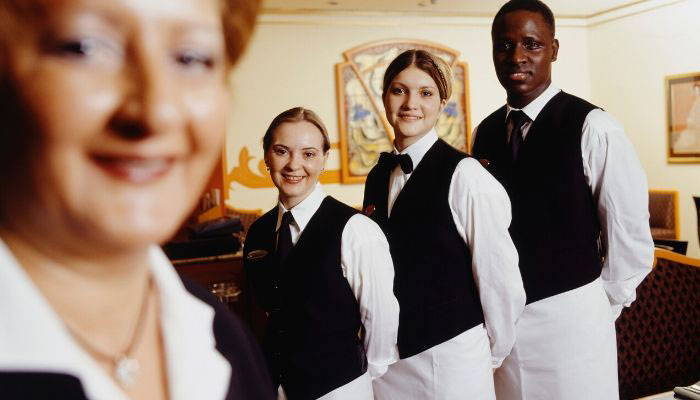 ---
Providing great customer service really is a team effort. It requires communication, flexibility and cooperation to pull off. Uniforms serve a function larger than simply clothing your waitstaff. They create as sense of cohesion within your restaurant that can help your servers do their job to the best of their ability.
Choosing a uniform and necktie for your waitstaff that looks good but is also up to the challenges of serving can be a delicate balancing act. Luckily, TieMart is here to give you a hand with our guide to restaurant uniforms and ties. We even offer special discounts on bulk tie orders!
Pick A Uniform Style That Reflects Your Restaurant's Personality

Your servers are an extension of the atmosphere your restaurant is trying to create, so it makes sense that their dress should be working to cultivate that desired ambiance too.
Casual, modern, formal? The nature of your restaurant plays a major role in determining what kind of uniforms you want your waitstaff in.
The attire of waitstaff at formal restaurants should reflect the upscale nature of the dining experience. Black bow tie, black vest, crisp white shirt—this classic combination is a mainstay of fine dining establishments and for good reason.
There's room for creativity, too. Think about the color scheme of your restaurant's decor. Many restaurateurs clothe their waitstaff in color and patterns that reflect the color palette of their restaurant's interior design.
Increasingly casual and semi-formal restaurants are trying to loosen the dress code to conjure up a more laid-back, inviting vibe. But that doesn't mean that your waitstaff still shouldn't look good.
Don't be afraid to add your brand to your waitstaff's uniforms. If a particular color is part of your restaurants design, consider adding to your servers' ties as well.
Waiter And Waitress Uniforms Need To Be Comfortable And Functional

Being a waiter or waitress is a demanding position that requires a good deal of physical activity. They're on their feet for most of their shift—walking, bending over, carrying food. For this reason, finding a comfortable, functional uniform that is easy to move around in should be a top priority.
In that vein, vests are often a better option than blazers because they allow for more range of motion. Just make sure to pair it with a moisture-wicking dress shirt. The job can get hot, and no one wants to stare at sweat stains on their waiter or waitress.
Think about the kind of climate your restaurant is located in too. Long sleeves and thick fabrics aren't a good idea in humid environments. Your waiters will look and feel uncomfortable.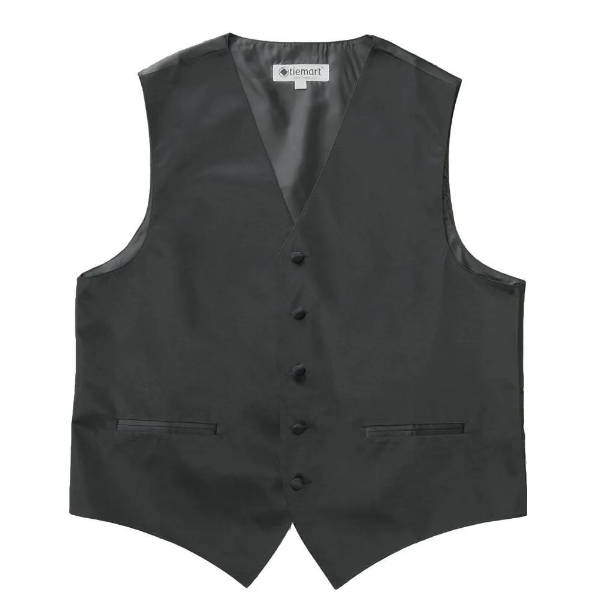 Unlike jackets, adding a vest to your server uniform will allow more range of motion.
Pick A Uniform Durable Enough To Stand Up To The Hazards Of Serving

Servers work long hours, and a uniform needs to withstand those hours. Uniform components that are easy to clean are important spills will always be one of serving industry's occupational hazards. It's also what makes black and other dark shades such appealing colors for waitstaff uniforms—they'll hide stains better.
Durability enters into the equation here too. You need a uniform made of a fabric hardy enough to handle multiple washings. Wrinkle-resistant shirts are another good idea. They'll hold up through a shift, and you won't have to worry about your staff's ironing skills.
Finding a durable uniform doesn't mean you should sacrifice style. Hunt around and find a uniform that looks good, wears well and is up to the challenges serving will throw at it.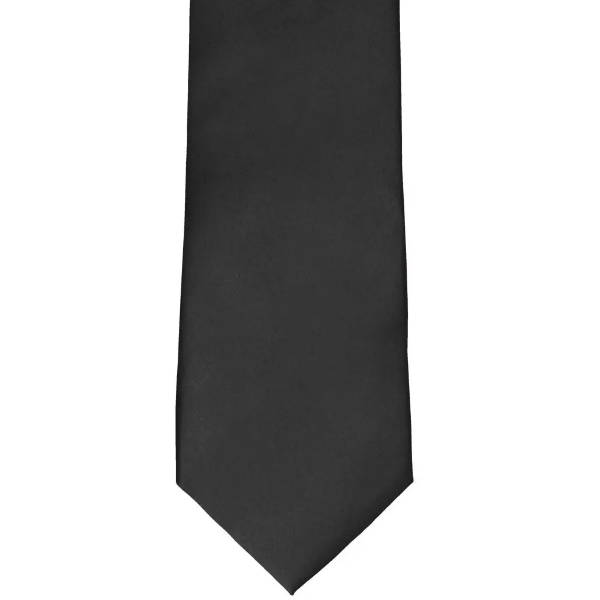 The color black, and other dark shades, hide those inevitable restaurant stains better than lighter hues.
Choosing The Right Necktie

Ties are often the feature of a server's uniform that pulls it all together. Whether classic necktie or bow tie, a good tie can be the element that makes your restaurant's uniform distinctive.
Just like the other parts of your waitstaff's uniforms, their ties should be durable and easy to wash too.
In terms of fabric, silk isn't the right choice for the dining room. It has a tendency to get caught on things like tables and chairs. Polyester ties are your best bet. They're durable, look good, are difficult to snag and are usually machine or hand washable.
The style of tie, like the rest of the uniform, depends on what kind of restaurant you're running. Black bow ties are typically what come to mind when we think about fine dining, but bow ties in other colors can work if they fit within your restaurant's color scheme.
A good necktie shouldn't be the domain of upscale restaurants only—they'll look just as good in more casual establishments, too. Traditional neckties can create a clean, polished look that is also casual and inviting.
The options really are as limitless as your imagination. Striped ties can really make a statement and reflect your restaurant's theme or colors. If your restaurant is a bit trendier, consider skinny or slim ties. You know your restaurant let instinct and good taste be your guide.
On a final note, tie bars might be a good idea too. Nothing can derail a good meal like a waiter's tie making an unwelcome appearance in a customer's bowl of soup.
TieMart is one-stop shopping for all your restaurant's necktie needs. We routinely fill large tie orders for restaurants and other businesses, and we'd love to help your waitstaff shine, too. We have a huge selection of neckties and tie bars, a 99% in-stock inventory and can usually get your order out the same day if placed before 12 p.m. central time.

Tie bars will keep those server ties close to the body and away from the customer's dinner plate.
TieMart sells affordable, quality ties to many industries, including restaurants. They keep large quantities in stock at all times. Styles of their most popular ties, including many skinny ties, are never discontinued. This allows restaurants to confidently order the same ties year after year, without having to worry about changing waitstaff uniforms.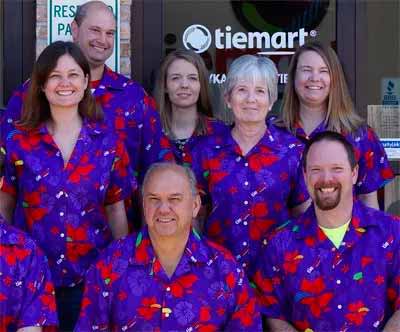 We are a family-run tie company based in Illinois. We've been in the biz since the late 90s, so by now we know a thing or two about men's fashion and accessories. Tiepedia is our lil spot on the web to share that knowledge with you.