Customer Spotlight: Custom Father's Day Ties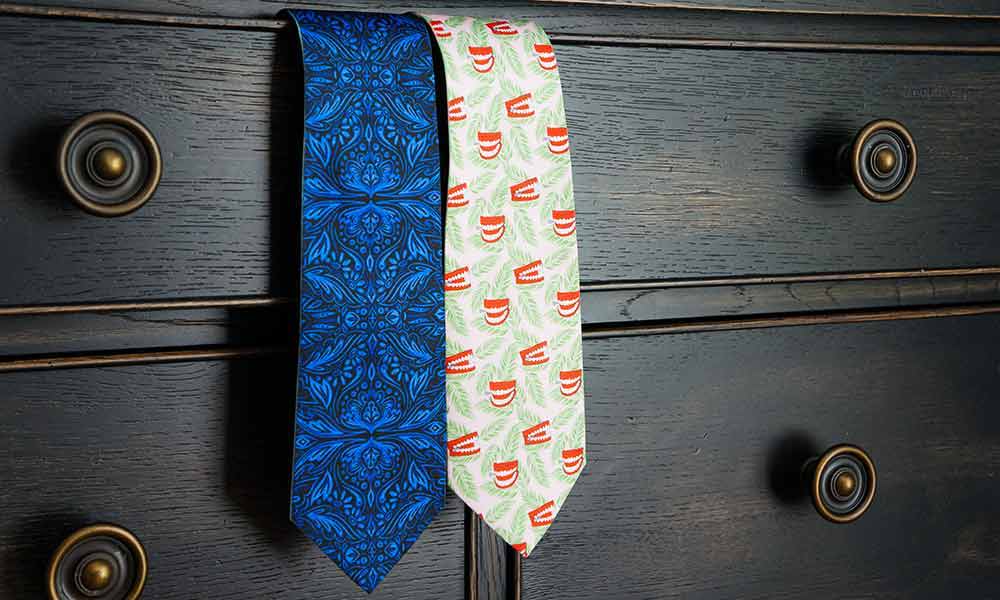 ---
This designer wanted to surprise her #1 fan (her dad!) with custom ties made from her own designs. Let's take a look at her memorable Father's Day gift.
A few years ago, Halee learned surface pattern design and loved it. She posts her completed designs online and her dad would often comment "I gotta have this on a tie!"
Determined to make that happen, Halee's dad started searching online for a place to make custom ties. Most custom tie companies require large minimum orders, which was not what this family was looking for.
Luckily, Halee's dad landed on TieMart, an online tie company that can create custom ties (with no minimum order) at their Midwest location using a permanent process called dye sublimation. Using special transfer paper, designs are printed and heat pressed onto pre-manufactured neckties. Because the process is done manually on each tie, TieMart can create single orders of custom ties (or more, if needed).
Here's where the story gets fun. Halee's dad contacted TieMart to design a custom tie, but needed his daughter to email the designs in high-resolution files. With Father's Day coming up, Halee surprised her dad and ambushed the order by paying for it herself and adding a second design that she knew he loved.
"I think he thought he'd be buying the tie, but I couldn't let my number one fan do that now, could I," Halee said.
Take a look at Halee's completed designs. They are vibrant, fun and such a unique Father's Day gift!
TieMart helped Halee (and her dad) turn her original designs into custom neckties.
TieMart can create custom ties from original artwork and photos, even if you only need one! Custom ties are created in their Mundelein, IL warehouse. The process is affordable ($29.95 each) and orders can be turned around quickly. To get started, send your artwork on their custom tie page. The company puts the design together and sends you a free digital sample to approve.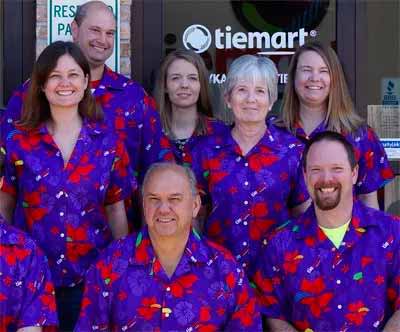 We are a family-run tie company based in Illinois. We've been in the biz since the late 90s, so by now we know a thing or two about men's fashion and accessories. Tiepedia is our lil spot on the web to share that knowledge with you.