Customer Spotlight: Custom Soccer Tie
---
Talk about a hat trick! This soccer player made quite the impression at his team's awards ceremony by showing up in a custom tie featuring his team's logo, club owner and coach! Let's take a closer look at this one-of-a-kind tie.
As his team's captain, Logan was determined to make the season's awards ceremony memorable. While a themed soccer tie would do, he instead decided to take his tie to the next level with a surprise custom tie.
While TieMart specializes in custom logo ties and custom photo ties, Logan wanted to combine the two designs and sent over both the club's logo and a photo of the club owner and coach.
TieMart's design team started by creating the most popular custom tie design used for sports teams: The all-over logo. This repeats the logo across the tie in a not-too-large and not-too-small size. Logan chose a black background to make the blue and gold logo stand out, not to mention complementing the dressier ambiance of the ceremony.
Next it was time to add the photo. The photo was large enough to fill the tip of the tie. Using some editing magic, TieMart's design team seamlessly faded the photo into the logo.
Logan approved the digital design and it was time to create the actual tie. This was done at TieMart's Illinois location using a process called dye sublimation. With a special transfer paper, the design was printed and permanently heat pressed onto a pre-manufactured necktie. Because the process is done manually on each tie, TieMart can create single orders of custom ties (or more, if needed).
Needless to say, the design grabbed the attention of the club owner and coach (and others!) at the awards ceremony. In fact, the evening ended with a silent auction benefiting the team and Logan decided to put his tie up for bidding. It was a bidding war!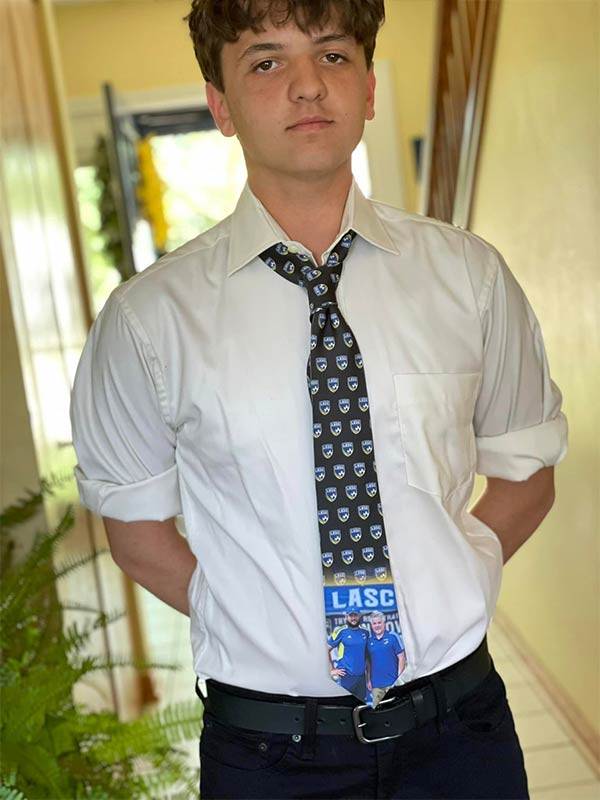 TieMart can create custom ties for sports teams and individuals. Custom ties are created in their Mundelein, IL warehouse. The process is affordable ($29.95 each or less depending on quantities) and orders can be turned around quickly. To get started, send your artwork on the custom logo tie page. The company puts the design together and sends a free digital sample to approve.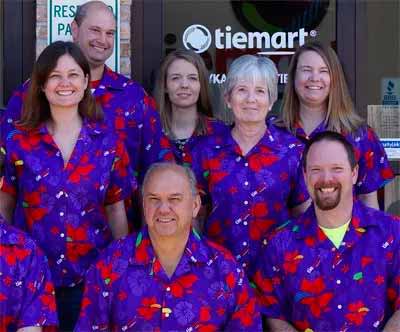 We are a family-run tie company based in Illinois. We've been in the biz since the late 90s, so by now we know a thing or two about men's fashion and accessories. Tiepedia is our lil spot on the web to share that knowledge with you.