Customer Spotlight: Mint and Pink Family Photos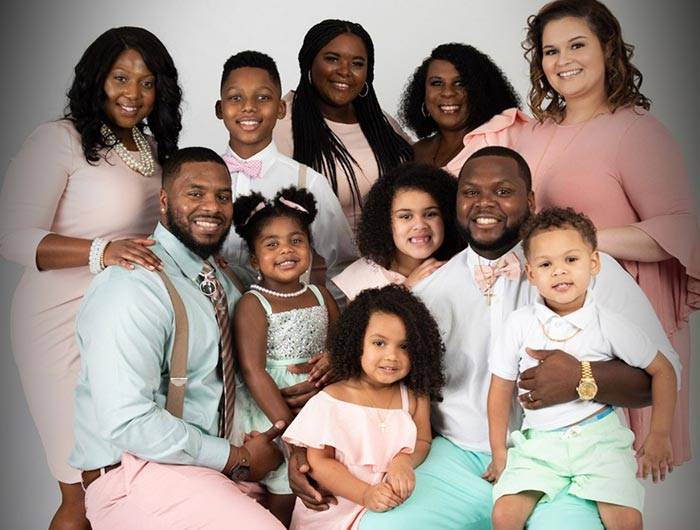 ---
Smiling is easy. It's coordinating outfits for family photos that's the hard part.
Now imagine putting together outfits for a family of 11! That's just what Mitchell and his extended family did when they took their first ever family photos.
The family decided on a color palette of mint greens and light blush pinks for the outfits. Luckily, these are two widely popular colors right now, so they didn't have too much trouble finding clothing pieces in every size range, from toddlers to adults.
The men and boys pulled their looks together with pink, mint green and tan ties, bow ties and suspenders. Mitchell himself wore a dusty pink and peridot green striped necktie to pull the two colors into his look.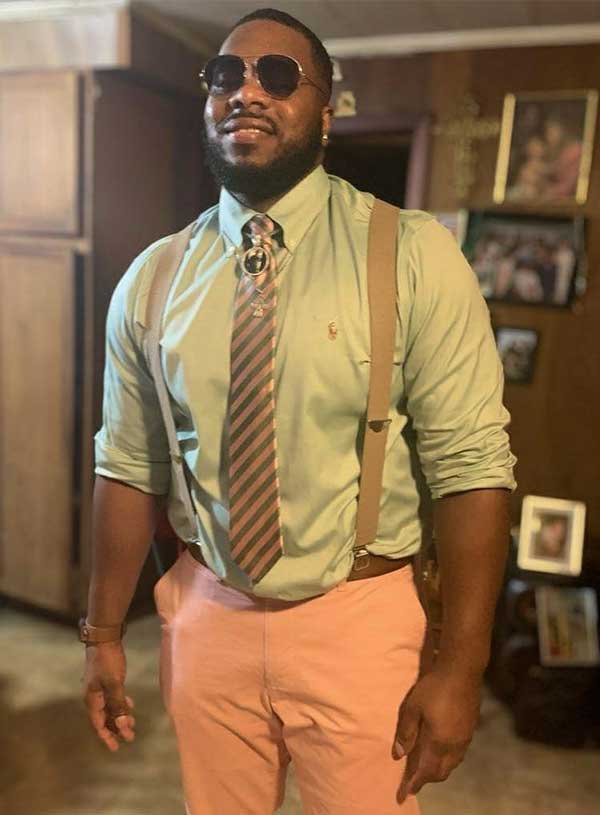 Mitchell paired TieMart's dusty pink and peridot formal striped tie with tan suspenders, a mint shirt and blush pink pants.
The family took photos with the entire group, but also made time for some smaller group photos as well. The pictures turned out perfect and this is definitely some of the best family color coordinating we've seen!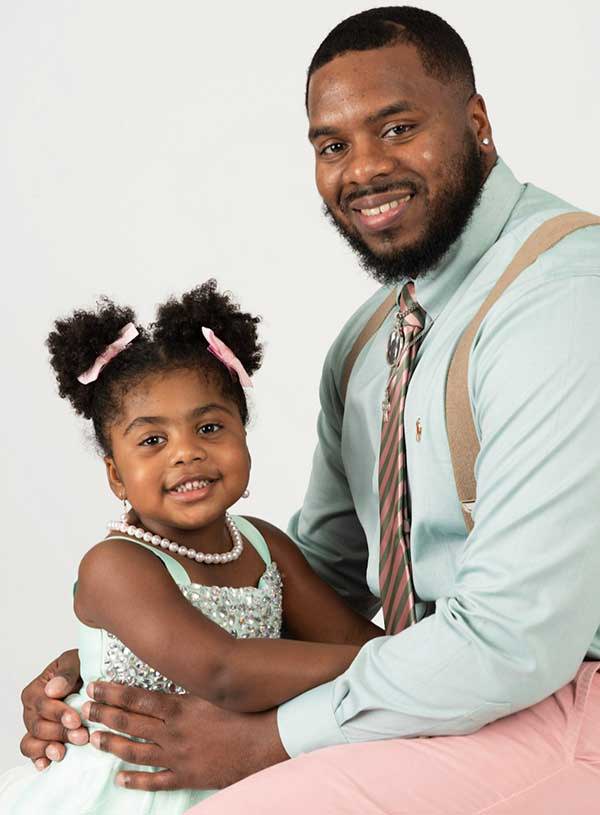 Mitchell and his daughter posing in coordinating mint and blush outfits.
TieMart offers a wide selection of neckties, bow ties, socks and suspenders. You'll find matching and coordinating accessories in sizes for men and children. The prices are incredibly budget-friendly, so it's affordable to put together looks for your entire family.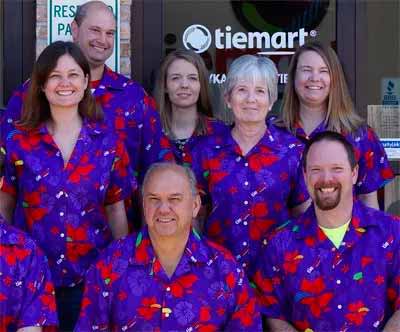 We are a family-run tie company based in Illinois. We've been in the biz since the late 90s, so by now we know a thing or two about men's fashion and accessories. Tiepedia is our lil spot on the web to share that knowledge with you.