Customer Spotlight: High School Striped Tie Photoshoot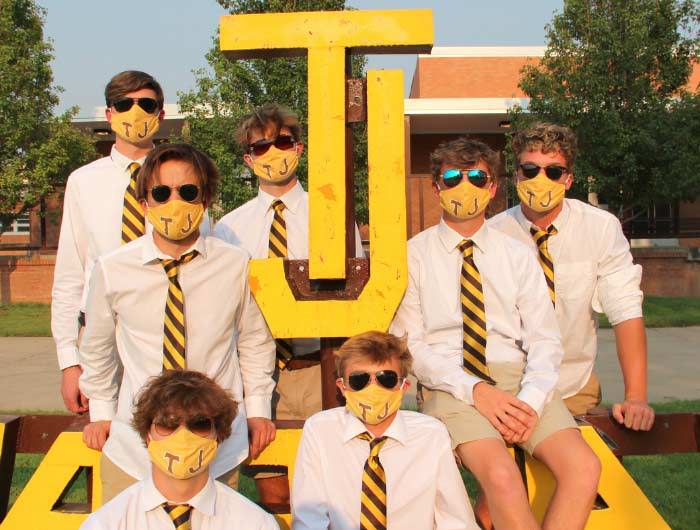 ---
These Denver, CO high schoolers were hoping for a normal school year. Instead, they were bummed to learn that they'd be starting their senior year remote.
Wendi was disheartened to see her son and his friends so disappointed, so she put together a back-to-school photoshoot in front of their high school.
The seniors wore matching TieMart striped ties in their school colors (brown and gold) and stayed safe in school logo face masks. They completed their outfits with coordinating crisp white dress shirts and khaki shorts.
Definitely one for the yearbook. Fingers crossed they'll end their high school career in the classroom!
TieMart offers affordable school striped ties in hundreds of color combos, so it's easy to match your school colors. Striped ties are available in sizes for all ages, from elementary school to high school and beyond. Shop TieMart Striped Ties and find a match to your school colors today.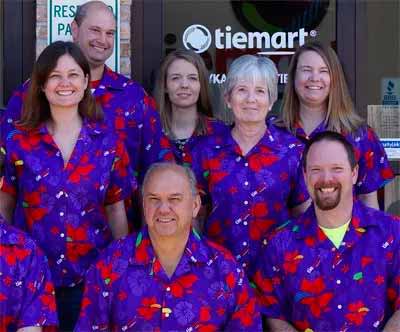 We are a family-run tie company based in Illinois. We've been in the biz since the late 90s, so by now we know a thing or two about men's fashion and accessories. Tiepedia is our lil spot on the web to share that knowledge with you.