Customer Spotlight: Ties Aren't Just For Men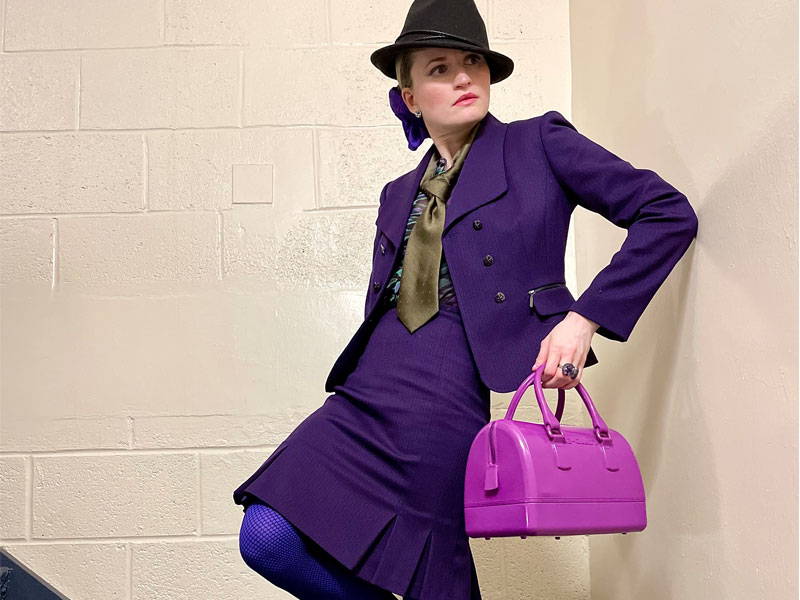 ---
Neckties and menswear go hand in (neck), but this TieMart customer is proving that ties are for women, too.
Meet Elle, or the "Girl In The Hallway" as she's known on Instagram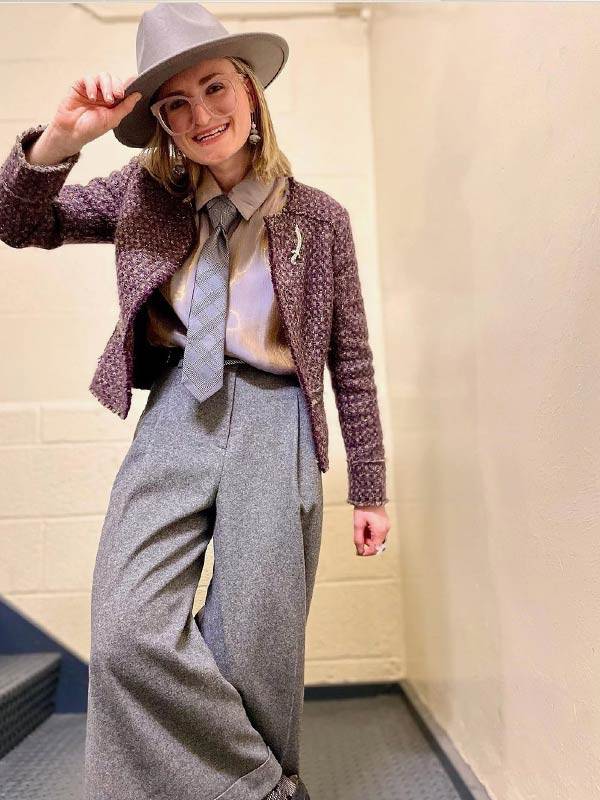 Each day, Elle posts what she's wearing from the stairwell of her apartment building.
And what she's wearing is something to see, from her shirt to her shoes. It's always a completely new and unexpected look thanks to her very (very) large wardrobe that is a mix of old and new.
Besides many of her outfits including a TieMart necktie, Elle's signature style embraces bold colors and patterns. She's not afraid to clash those colors and patterns, add (multiple) layers, put on a hat and change out her purse each day. Her Instagram handle, @funky_fearless_fashionista, is a perfect fit.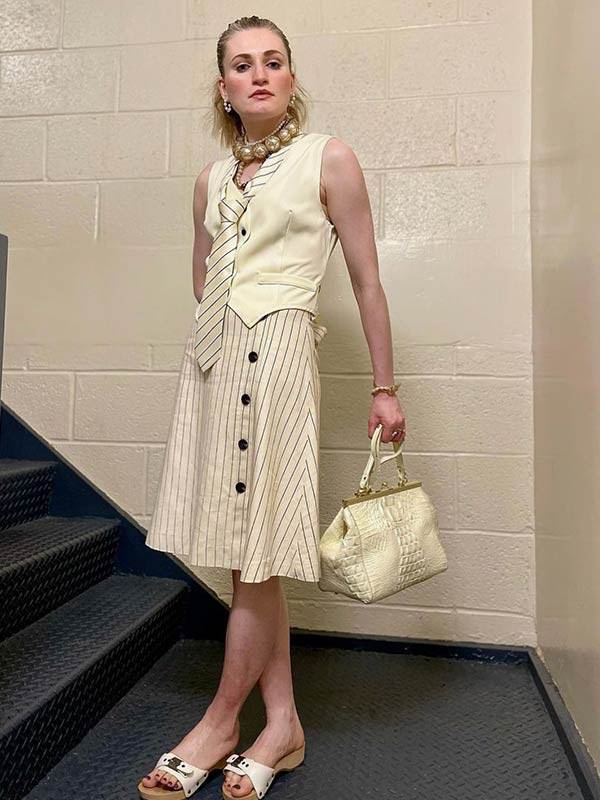 We recently had the chance to chat with Elle and learn more about her unconventional style. Keep reading!
Describe your style.
My style is maximalist. I love playing with layers, combining unusual colors, and mixing various prints.
Where do you find fashion inspiration?
Most of my fashion inspiration comes from the real life women that I follow on Instagram. The other part comes from perusing runway and street style photos on Pinterest. I am always excited about the looks that I can recreate from my existing wardrobe.
When and why did you start posting your outfits?
I started posting my outfits about 7 years ago. I was in the middle of a career change and looking to move away from Food & Beverage management. Other than returning to school to study for a degree in Fashion Merchandising, I was at a complete loss as to how to break into the fashion industry. I thought that Instagram might be helpful in this venture as a styling portfolio showing my creative side.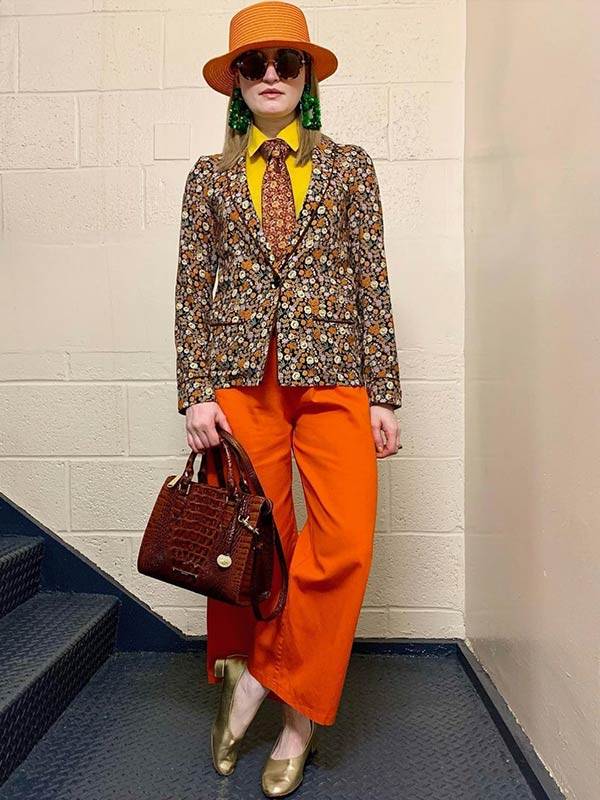 Where do you find most of your clothing pieces?
My clothing pieces are a combination of fast fashion, off-price, thrifting, and some luxury. I have always been a bargain hunter. If it looks good and is affordable (relative to me) then I am going to buy it.
Do you have a favorite outfit?
I don't have a favorite outfit because I love different styles of clothing too much. No one singular look can define me. With that being said, there are outfits that I've been proud of composing and enjoyed wearing more than others. There is a certain sense of self-confidence when all the elements come together and an outfit feels just "right."
Gotta ask. How big is your closet?
Everyone asks about my closet! For starters there isn't just ONE. I have two hanging closets, two closets with shelving units, two wardrobes, a storage unit and under-the-bed storage bins. A little bit of everything is everywhere, but very neatly organized in the Rolodex of my mind.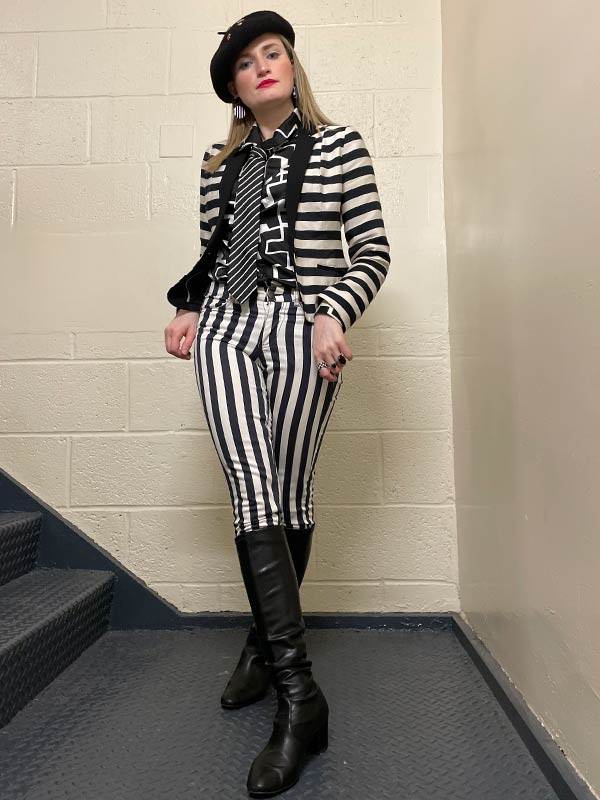 Why neckties?
I work for a luxury menswear retailer. Our tailored clothing, though modern, is typically made with a nod towards the classic suiting of London's Savile Row. Ties and pocket squares are naturally a part of the gentleman's dress code. When I first started working for my company, I was intimidated by the notion of neckties: the tying process and the association with the elite. Over time, I got much more comfortable with the concept. Now, when accessorizing, I am more likely to reach for a necktie faster than a necklace. They are a great way to introduce visual interest through print, color and texture. Not to mention that there is something about wearing a tie that feels polished.
It's been awhile, but do you remember how you found TieMart?
I remember exactly how I found TieMart. It was through one of my shopping whims. I was planning an outfit with all rainbow elements and felt that I needed a rainbow tie to really push the look to the extreme. So, I googled and TieMart came up as an option. I was immediately hooked. The color combinations of the diagonal stripe ties seemed limitless. It was a great place to start my tie collection. (Unfortunately, I didn't place my rainbow tie order in time to execute my rainbow look, but now I am thinking it might be time for a re-do).
Anything you'd like to add?
I would just like to add that as the world seems to be moving towards the acceptance of a more casual lifestyle and men seem to be abandoning their ties more frequently, I would say let's NOT forgo the "drama" and "showmanship" so easily! For any ladies reading this, I would say that ties aren't just for men. They can be fun and beautifully elevate womenswear, too.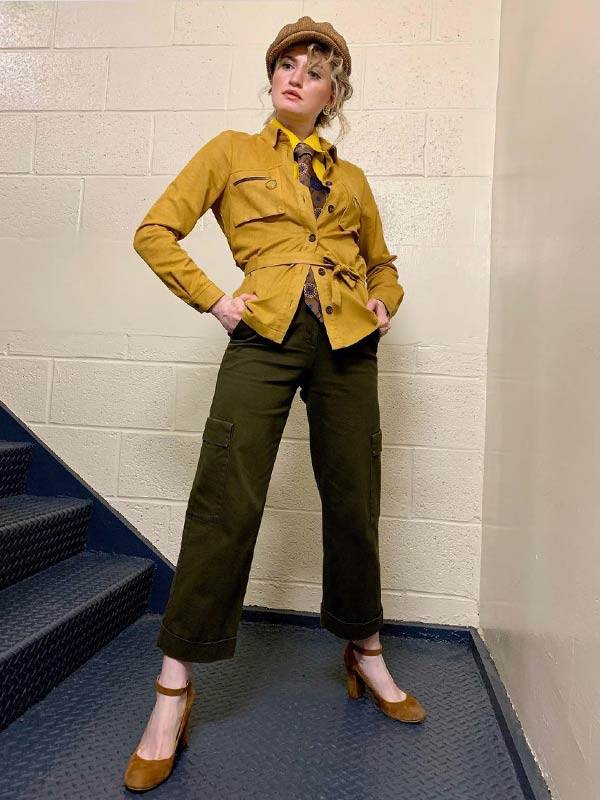 Thanks so much to Elle for taking the time to discuss her look! Be sure to follow her Instagram at @funky_fearless_fashionista to see what she wears next.
TieMart sell ties and other neckwear for everyday, work attire, uniforms and groups. There's something to suit everyone's individual style, from stripes to fun patterns and solid ties in more colors than the rainbow. Several ties widths are available, too, including standard ties, slim ties and skinny ties. TieMart keeps its prices low so the ties are always affordable.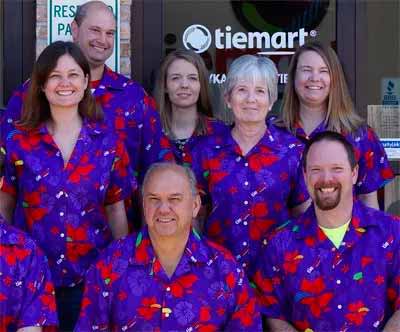 We are a family-run tie company based in Illinois. We've been in the biz since the late 90s, so by now we know a thing or two about men's fashion and accessories. Tiepedia is our lil spot on the web to share that knowledge with you.