How To Pair A Colored Tie Bar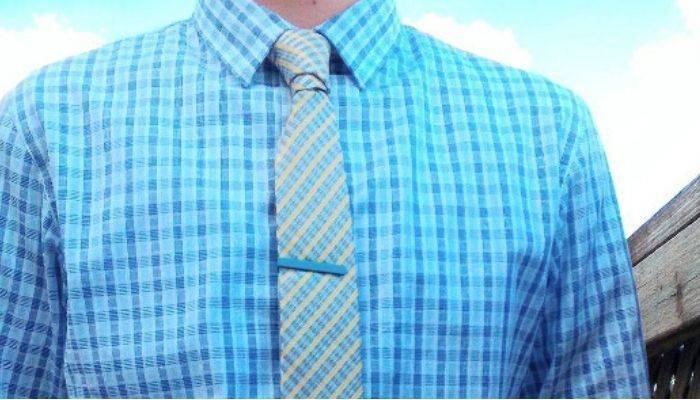 ---
Here at TieMart, we recently added 10 styles of colored tie bars for $8.95 each. (Prefer the classics? We also have silver and gold tie bars for $6.95 each.) Our colored tie bars measure approximately 1.75-inches wide, making them suitable for your skinny, slim and narrow men's ties or even boys' ties. While pairing a silver or gold tie bar is quite simple, adding a colored tie bar can take a little extra thought. Here are some pointers for wearing your colored tie bars:
The easiest way to wear a colored tie bar is to pair it with the same color necktie, as we did with this seafoam slim tie and seafoam tie bar, pictured right. This is a functional look that won't draw a lot of attention to your tie bar, but your necktie sure will stay in place. For any of our colored tie bars, see the related products section for matching ties.

Personally, our favorite look for a colored tie bar is when it's paired with a contrasting tie so that it really stands out. For weddings, this is a simple way to incorporate a secondary wedding color into groomsmen attire, like a graphite gray herringbone slim tie and blush pink tie bar.

A colored tie bar can really shine when paired with a coordinating pattern, like this turquoise clara paisley slim tie and turquoise tie bar. While it's easiest to match your tie bar to a pattern that only has one or two colors in it (kind of like the solid on solid look), you can really make a tie bar pop by pairing it with a contrasting tie or matching it to a less noticeable color in the tie.
Colored tie bars look great on striped ties, and they're easy to match. Simply pick one of the stripe colors and select a matching colored tie bar. When the stripes are the same width, pick either of the stripe colors to match. When the stripes are a different width, like with our Regent Morris Neckwear® cotton striped ties, match the tie bar to the smaller stripe.

TieMart offers a wide selection of neckwear styles for you or the tie oficionado in your life. There's something to suit everyone's individual style, from stripes to fun patterns and even custom accessories. Browse TieMart's extensive collection and find some new favorites to add to your wardrobe today!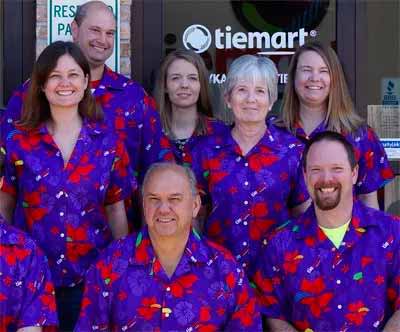 We are a family-run tie company based in Illinois. We've been in the biz since the late 90s, so by now we know a thing or two about men's fashion and accessories. Tiepedia is our lil spot on the web to share that knowledge with you.