Customer Spotlight: Pink Ribbon Wedding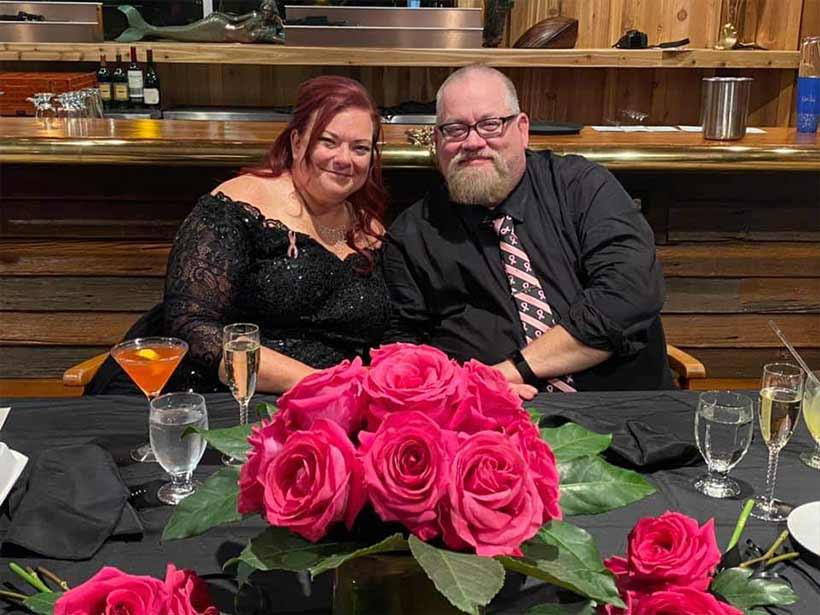 ---
Brian and his wife, Rita, had a lot to celebrate when they got married on October 10, 2020: Ten years together and one successful breast cancer fight.
Their wedding was to be a pink event to remember. They planned a 300-person pink and black wedding, honoring Breast Cancer Awareness Month and Rita's successful fight.
Unfortunately, the pandemic forced the couple to alter their plans. Despite two years of planning, they scaled their wedding down to 30 guests. The breast cancer awareness theme, however, was still a go. The groomsmen were the talk of the town wearing black suits, fuchsia boutonnieres and TieMart breast cancer awareness striped ties.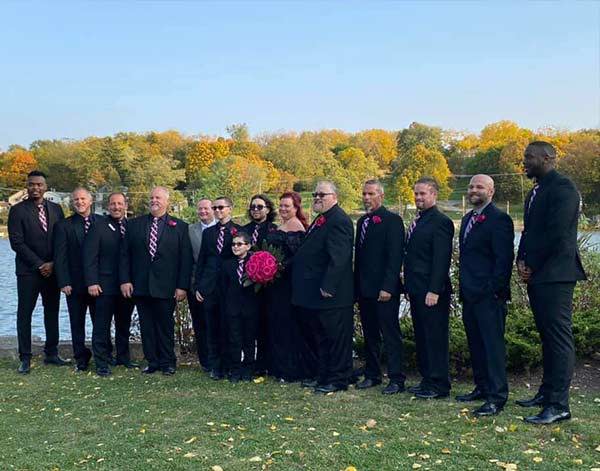 Let's not forget Rita's stunning ensemble. She wore an all-black wedding dress with pops of pink in a ribbon brooch and rose bouquet. The finishing touch was a pair of pink and black breast cancer survivor heels Brian had custom made for her.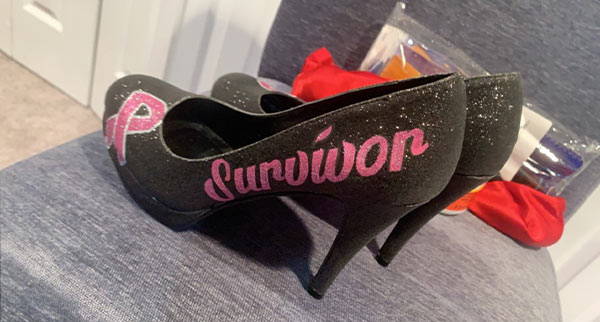 The couple hoped to reschedule their 300-person wedding to October 2021, but decided to wait one more year. 10-10-22 has a nice ring to it.
TieMart Breast Cancer Awareness Ties

TieMart offers ties, bow ties, socks, scarves and other accessories in pink ribbon patterns for Breast Cancer Awareness Month. These items have been worn in bulk by groups for company uniforms as well as by many individuals showing their support for the cause. Browse TieMart's selection of affordable, in-stock breast cancer awareness ties.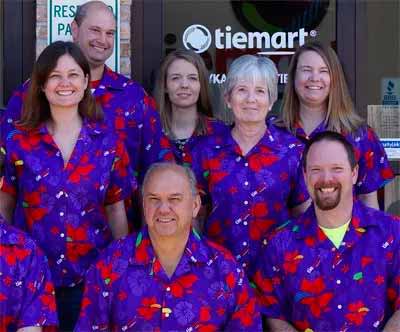 We are a family-run tie company based in Illinois. We've been in the biz since the late 90s, so by now we know a thing or two about men's fashion and accessories. Tiepedia is our lil spot on the web to share that knowledge with you.