Abbie and Hayden's Blush Pink Wedding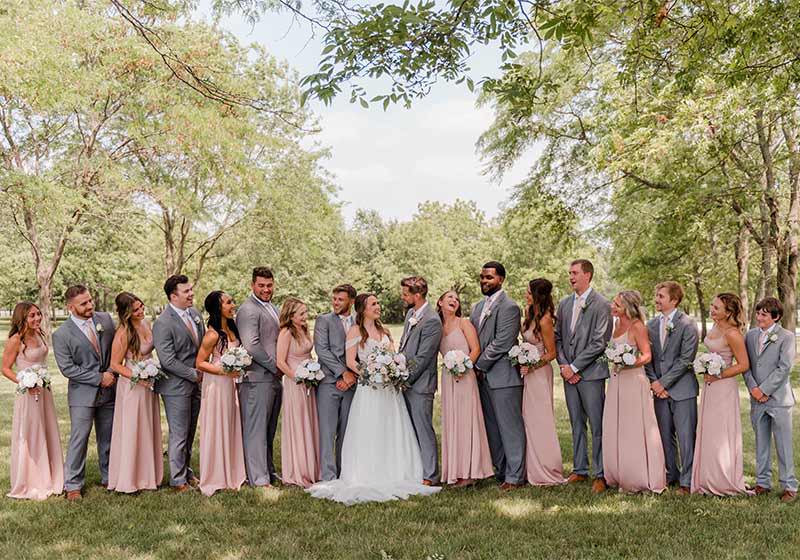 Once upon a time, in a college far, far away (okay, it was Central Methodist University in Missouri), two students crossed paths on their university's track team. Little did they know that this was the beginning of their love story.
Fast forward to a Fourth of July celebration in Hot Springs, AR where our couple, Abbie and Hayden, spent the day with family at the picturesque Garvan Woodland Gardens. Abbie had no idea a proposal was part of the plan. Like any fairy tale, it was a yes, of course.
The countdown to the big day began. On June 24, 2023, Abbie and Hayden exchanged vows at the elegant but rustic Milestones Barn in Warrensburg, MO.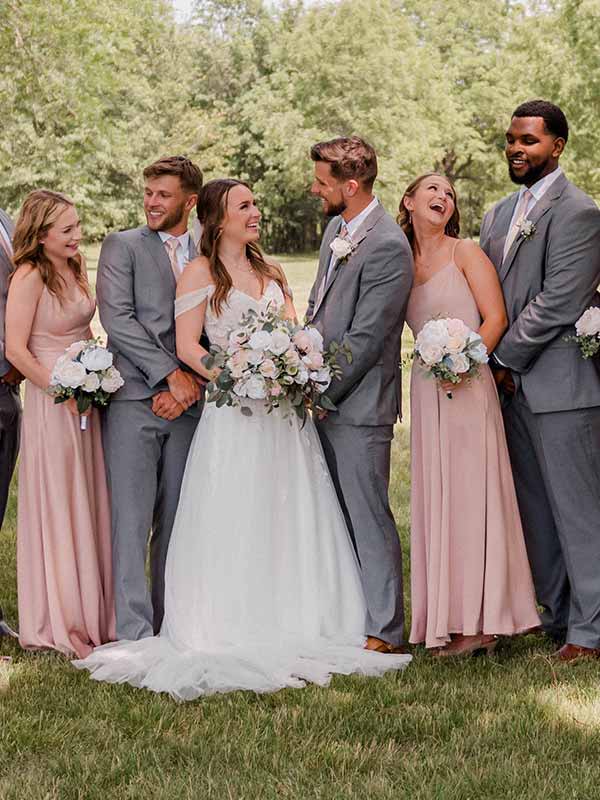 Here's Abbie and Hayden on their June 24 wedding day.
It wouldn't be a Missouri summer without a bit of heat, but despite the sizzling temperature the day was perfect from start to finish.
Wedding guests were greeted by a palette of blush pink, white and so much greenery, which complemented the natural surroundings.
To enhance the look, the eight bridesmaids wore flowing blush pink dresses and carried stunning bouquets to match.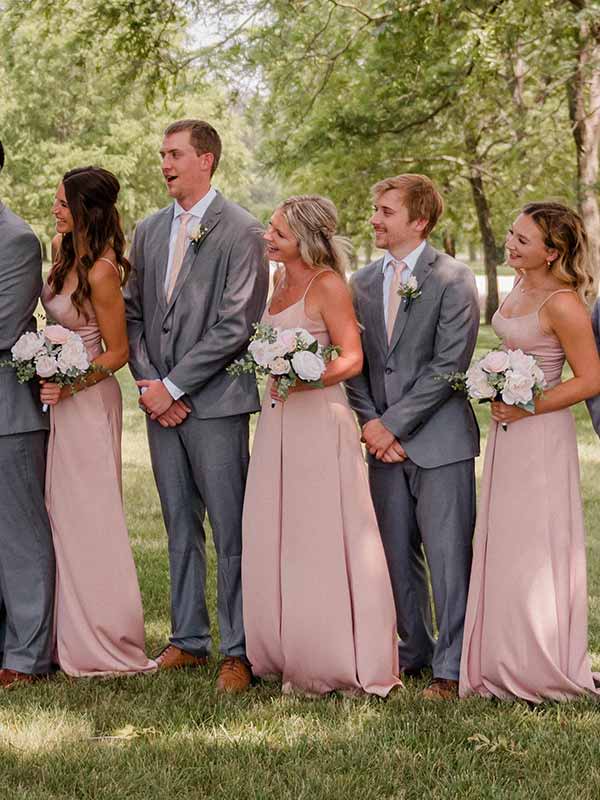 The bridesmaids wore blush pink dresses with bouquets to match the wedding colors.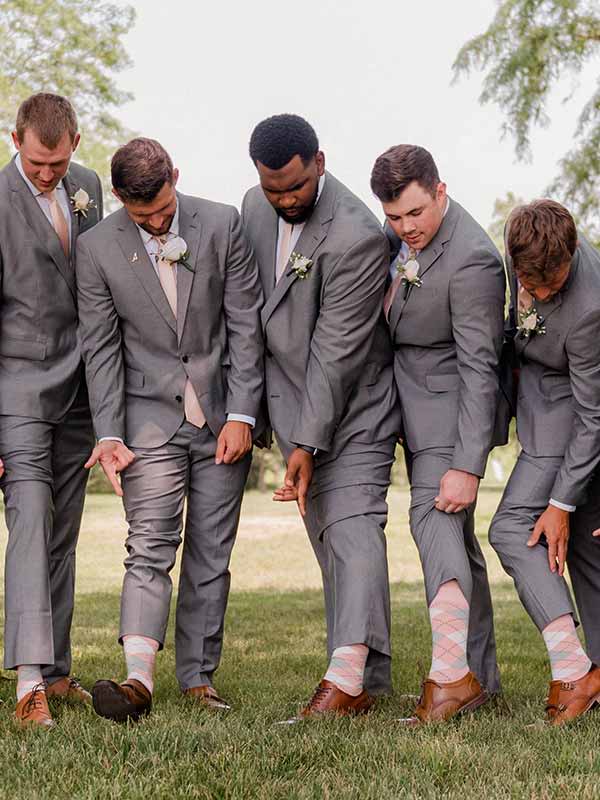 Hayden and his groomsmen walked down the aisle in blush pink and gray argyle socks from TieMart.
Congrats to Abbie and Hayden on your happily ever after. Thank you again for sharing your wedding story with us!
TieMart offers budget-friendly men's wedding accessories in a huge range of colors and patterns, including several styles of blush pink ties and socks. You'll find accessories for your entire wedding party, from the groom and groomsmen to the ring bearer and father of the bride. Match your wedding colors by requesting free fabric color swatches today.
Special thanks to Abbie, Hayden and Rachel B Photography for use of the wedding photos!