How To Order Wedding Ties
---
If you're about to walk down the aisle, CONGRATS! Weddings are a big part of our business here at TieMart and over the years we've helped countless brides and grooms find ties for their wedding party. After working with so many couples, we've become somewhat of pros to the ins and outs of wedding neckwear and compiled this list below of our top wedding tips.
If you're looking for a specific tie color, the best place to start is our color page. You'll find a visual guide of our colors and patterns, with most available in multiple styles for men and boys.
2. Request Free Color Swatches

Once you've had a look at our tie colors, we recommend you request free color swatches. Most companies create their own color names, us included. So even if your bridesmaid dresses are the same color name as one of our ties, they may not match. Colors vary a ton by computer monitor and mobile device, too, so the color you see on your screen might match your dresses perfectly, but it might not in person. The only way to ensure a match is to see the fabric in person.
With Next Day Air shipping, you can order as late as the day before your wedding. But it's a lot less stressful if you plan ahead and order your ties early. That way, if a freak snowstorm heads your way, you decide to change the color of ties or you forget to order for the ring bearer, there's still time before your big day.
Some brides and grooms select their wedding ties then ask their groomsmen to order the ties individually. Unfortunately, we've seen the worst-case scenarios where a groomsman forgets to order his necktie or tries to order the day before the wedding and the style is no longer available. By ordering all the ties at once, you'll ensure that the ties are in stock, arrive on time and are from the same dye lot. (Colors can vary slightly from one shipment to the next, so ties ordered months apart could have a slightly different hue.) Plus, you'll likely save your groomsmen shipping costs when ordering everything in bulk since all orders over $25 within the USA ship free via economy shipping at TieMart. If you want the groomsmen to purchase their own ties, simply ask to be reimbursed for their portion of the order.
5. Measure, Measure, Measure

Groomsmen: Bridesmaid dresses come in different sizes, and so do neckties. While most men will wear a traditional 57-inch long tie, if any of your groomsmen are taller than 6 feet and/or on the larger side, an extra long tie (63-inches long), might suit them better. If a tie is too short though, a buttoned jacket or vest will hide it.
Ring Bearers: Clip-on ties are our most popular option for ring bearers, but they come in three sizes, 8-, 11- or 14-inches. While we offer a guide for the average size worn by age, not every child is average. To find your ring bearer's size, ask a parent to measure from his collar to the waist. If you're ordering early, consider if your ring bearer is likely to have a growth spurt before the big day (his mom or dad would know). If he's already close to the next size, you might want to order a size up. Or, do the easy thing and order a bow tie instead. We have children's bow ties to match most of our solids and patterns, and one size fits most boys up to 10-years old.
Besides neckties and bow ties, we also offer pocket squares, cummerbunds, socks, tie bars and men's and boys' suspenders. All are available in shades to match our most popular wedding colors and patterns, plus the classics like black, white and red. These pieces can really pull together a polished look from head to toe and, just like our ties, they are all affordably priced. Plus, how great are the photos of a group of groomsmen showing off their brightly colored socks? Also, socks are proven to eliminate cold feet. (Sorry, we just had to.)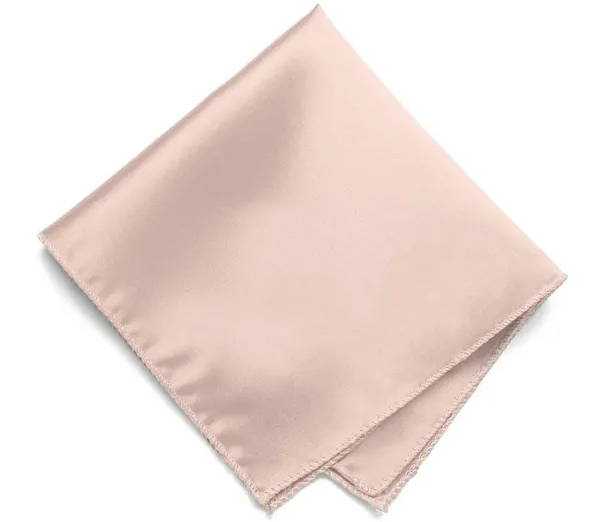 Blush Pink Solid Color Pocket Square
As you probably did with your wedding invitations, we recommend ordering extra ties for your wedding day. We have worked with many brides and grooms that, just days before their wedding, contact us needing to order additional ties for groomsmen, ushers or other forgotten family members. Although we are able to get orders out quickly, overnight shipping is expensive. It can save you a lot, in terms of money and stress, to order a few extra ties now.
8. Use As Groomsmen Gifts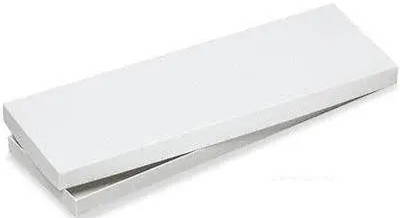 TieMart offers budget-friendly wedding ties in a huge range of colors and patterns. You'll find accessories for your entire wedding party, from the groom and groomsmen to the ring bearer and father of the bride. Match your wedding colors by requesting free fabric color swatches today.