Who To Buy Wedding Ties For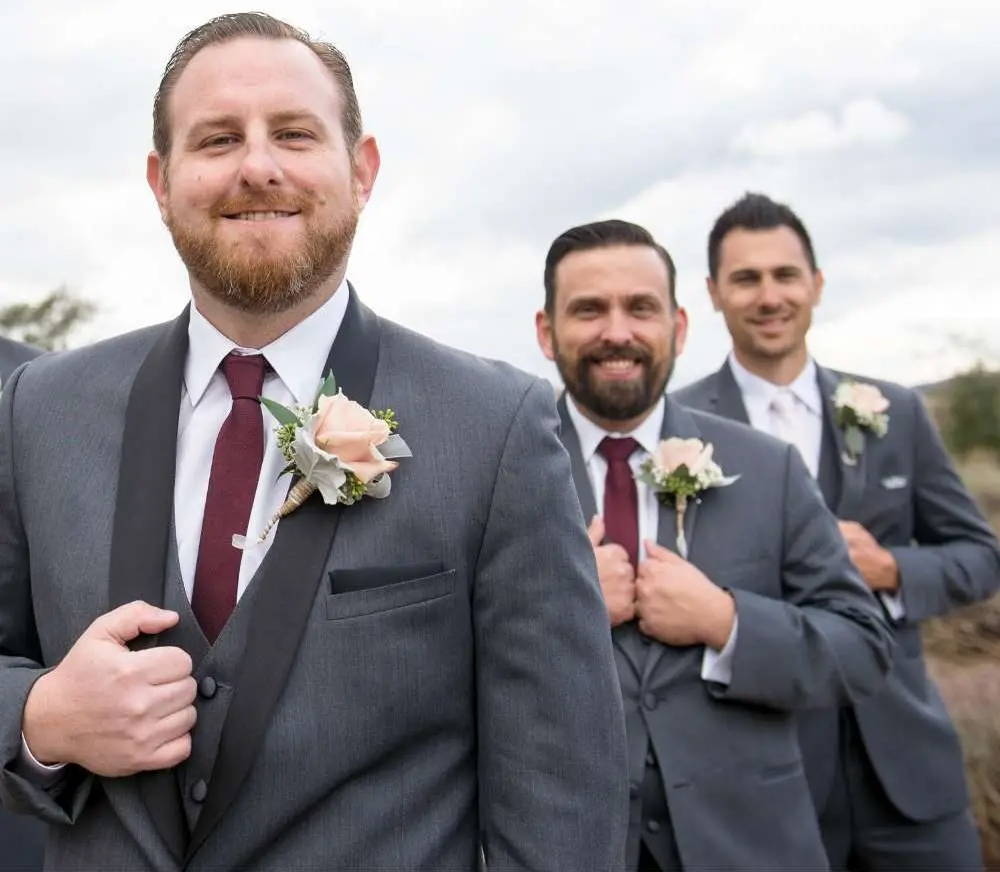 ---
You probably know to buy wedding ties for the groom and groomsmen. But who else are you forgetting?
Luckily, we've compiled this list of who to buy wedding ties for.
This entire list won't apply to every wedding. (Don't have a dog? Simply keep on scrolling!) But it's worth taking a look through and noting which roles apply to your wedding. Once you know who you're shopping for, finding those perfect wedding ties will be a cakewalk!
You probably already know this one. But just in case, don't forget to buy a tie for your groom to wear on his wedding day.
This one is the second most obvious. Your groomsmen and ushers will need ties for your wedding. These might be the same ties as the groom, or something slightly different.
Our tip on groomsmen ties: Don't leave it up to the groomsmen to buy their own ties. No offense, gentlemen, but we've seen our fair share of weddings go wrong when a groomsman forgot to purchase his wedding ties or purchased the wrong tie. Definitely buy all the ties at once.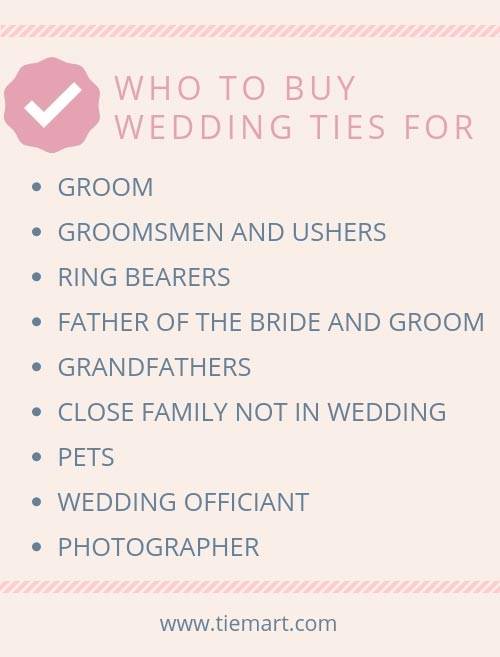 The ring bearer is a big part of the wedding party, but so often we see his tie overlooked or left to his parents to purchase. When buying your groomsmen ties, add a matching boys' bow tie or clip-on tie for the ring bearer.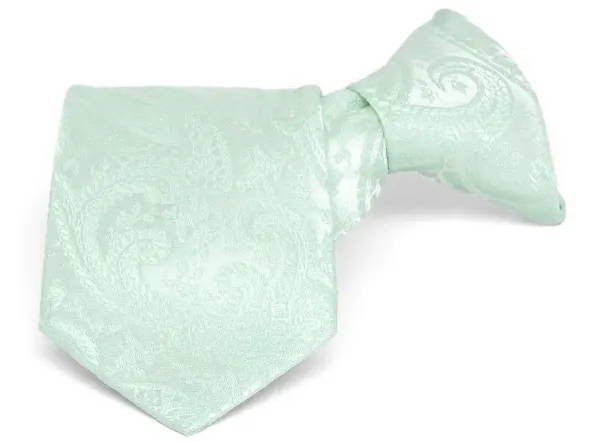 Boys' Seafoam Clara Paisley Clip-On Tie
Father Of The Bride And Groom

This is not a must, but many couples buy their dads ties for their wedding. These can match or coordinate with the other ties you're already buying. Here's more info on father of the bride ties.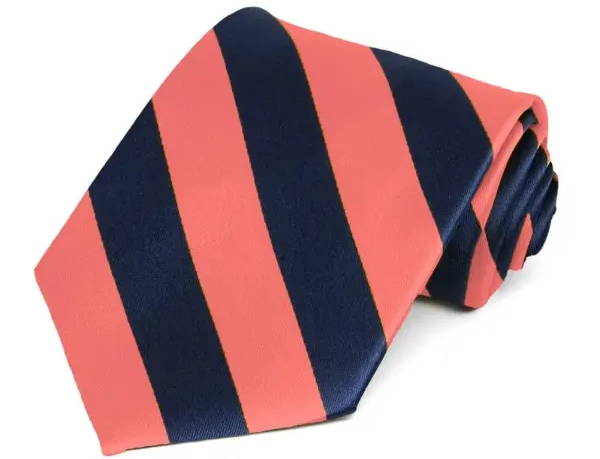 Bright Coral and Navy Blue Striped Tie
If you're lucky enough to have a grandfather at your wedding, you might want to provide a tie for him, too. Personally, we'd say whatever your plan is for the father of the bride and groom, do the same for the grandfather.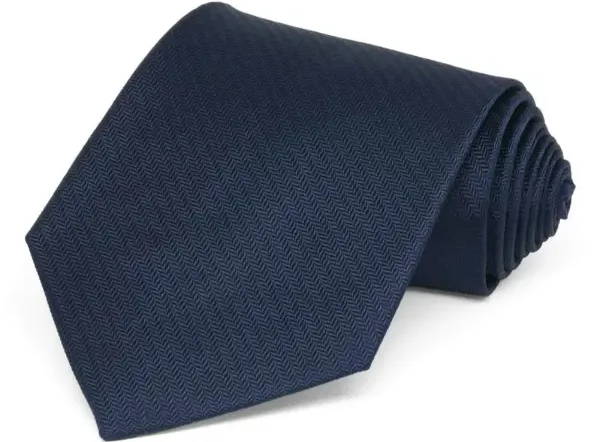 Navy Blue Herringbone Silk Necktie
Close Family Not In Wedding

Maybe you have a brother or close cousin who didn't make the cut as a groomsman. Or an uncle who is like a second dad. If you have a close loved one who isn't part of your big day, but you still want them to feel included, buy them a tie. Just like a grandfather, follow the guidelines you're using for the dads.
Whether he's your ring bearer or dog of honor, if your pup is in your wedding a band collar bow tie is the perfect wedding day look. (And our bow ties are so much cheaper than those made specifically for pets!) Men's sized bows work great for medium to large dogs. For small or mini pups, consider a boys' bow tie. Here are some more tips for including your dog on your wedding day.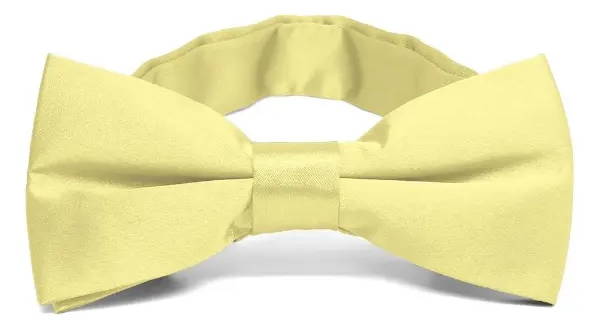 Butter Yellow Band Collar Bow Tie
Think about it. Your wedding officiant will be at the front and center of your ceremony. If he will be wearing a tie, make sure it coordinates with your wedding's theme or colors by purchasing it for him. You want your wedding party to stand out, so for your officiant find a neutral colored tie or one that complements your wedding colors.
This one isn't for your wedding day, but for when your photographer edits your wedding photos. Colors can easily look different in a photo versus reality. Provide your photographer with a tie in your wedding color so he has a reference when it comes time to edit your photos. A few photo editing tricks on his end will ensure that your wedding photos are as close to the reality of your wedding day as possible.
TieMart offers budget-friendly wedding ties in a huge range of colors and patterns. You'll find accessories for your entire wedding party, from the groom and groomsmen to the ring bearer and father of the bride. Match your wedding colors by requesting free fabric color swatches today.